Inpria Raises $31M in Series C Funding
Thursday, February 20th, 2020
TSMC and Hynix join Inpria investor group
: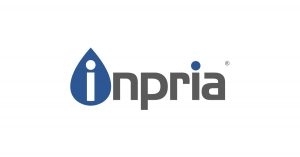 Inpria Corporation is based in Corvallis, OR
ONAMI commercialization gap fund company Inpria Corporation has just raised $31M in series C capital funding. Inpria is a leader in new photoresist technology optimized for Extreme Ultraviolet Lithography, the critical development for contnuing semiconductor electronics feature size reduction and transistor scaling.
The round was led by photoresist manufacturer and existing investor JSR Corporation. New investors included SK hynix Inc. and TSMC Partners. The round also included participation from existing investors Air Liquide Venture Capital ALIAD, Applied Ventures, Intel Capital and Samsung Venture Investment Corporation. In conjunction with the funding, Mark Slezak, President of JSR Micro, joined Inpria's Board Director.
See the news artcle from Finsmes here and Portland Business Journal coverage here.