Cindy Dahl named a Fellow of the Society of Women Engineers
Friday, November 1st, 2019
ONAMI VP receives Society of Women Engineers' highest honor
: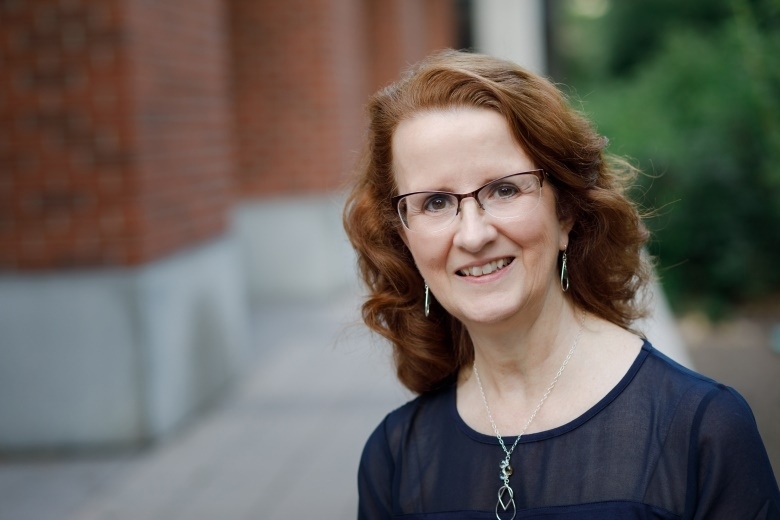 ONAMI VP of Operations Cindy L. Dahl, P.E
The Fellow Grade Honor is conferred on SWE members in recognition of continuous service to the advancement of women in the engineering profession. The Fellow Grade will be awarded to Cindy L. Dahl, P.E., ONAMI Inc., "For personifying leadership by example; for long-standing STEM advocacy, especially for the young; and for elevating public perception of women in engineering at every stage of her career."
Cindy L. Dahl, P.E., is Vice President, Operations, of Oregon Nanoscience and Microtechnologies Institute Inc. (ONAMI), a role she has held since 2006. ONAMI assists in company formation and the commercialization of technology in Oregon. Dahl works with entrepreneurs and investors and with faculty at all four of Oregon's research universities. She manages the ONAMI internship program, which places graduate students and recent graduates in ONAMI portfolio startups. ONAMI's programs have evolved from supporting the foundations of entrepreneurship to supporting the entrepreneurs and their startup companies. It exceeds its performance metrics year after year.
Previously, Dahl had a 25-year career as a consulting engineer, including 18 years with CH2M HILL in Corvallis, Oregon, where her field of expertise was industrial and hazardous waste remediation and regulatory strategy. She was a project and program manager for projects located across the U.S., as well as a group leader, regional environmental staffing manager, and the first woman to serve as a Corvallis area manager, representing 300-plus employees to clients and the public. In these roles, Dahl mentored many early-career engineers, often including young women on the project team.
Dahl joined the Society of Women Engineers as a student at the University of Illinois at Urbana-Champaign. She served the section as vice president and member of the leadership team. Following graduation, she joined the St. Louis Section in 1981 and served as treasurer. She joined the Willamette Valley Section of SWE (WV-SWE) when it was founded in 1997, and currently serves as Section President. Dahl received her B.S. in Civil Engineering and M.S. in Environmental Engineering from the University of Illinois at Urbana-Champaign. She is a licensed professional engineer.
See the full SWE press release here
About the Socieity of Women Engineers awards program:
The Society of Women Engineers (SWE) has announced the recipients of its annual awards program, a nod to the movers and shakers who are making significant contributions to the STEM community and the advancement of women in engineering. "The men and women recognized have lived and learned through significant contributions to the engineering community, and they continue to lead in their careers and personal lives," said Cindy Hoover, president of SWE. "They are leaders paving the way to empower and inspire future women engineers across the globe."
This year's award recipients will be recognized at WE'19, the world's largest conference and career fair for women engineers, in Anaheim, California. The conference will gather more than 14,000 professional and collegiate women and men in engineering and technology for professional development, education and networking. The awards recipients will be recognized at the WE Awards banquet on Nov. 8, 2019.