Agility Robotics Named Startup of the Year
Friday, June 1st, 2018
The Portland Business Journal honored ONAMI portfolio company Agility Robotics (Albany, Oregon) as the Startup of the Year at its Innovative Startups reception on May 31, 2018.
: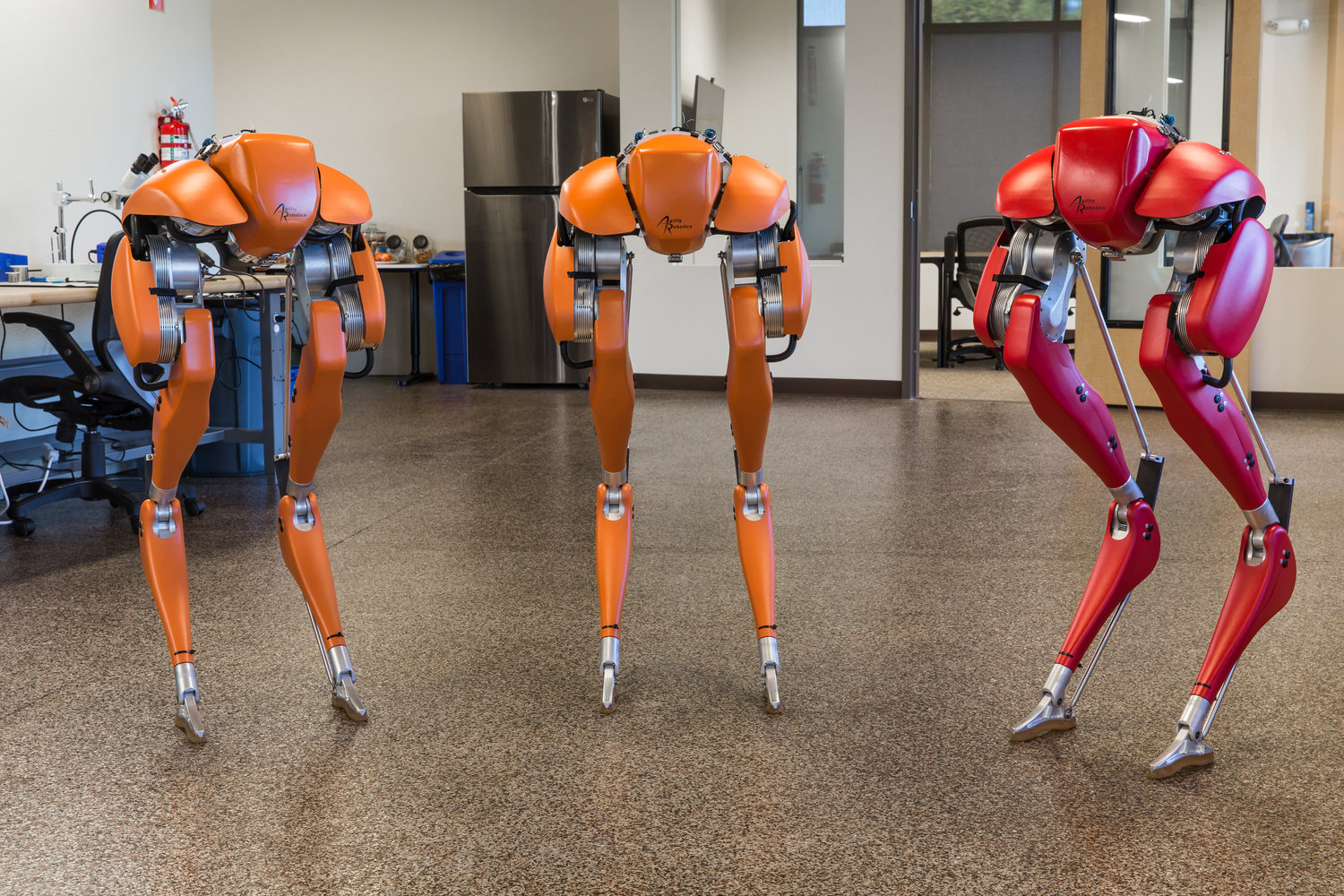 "Cassie" is an agile bipedal robot with a dramatic advantage in power consumption
Beginning with the graduate work (at Carnegie Mellos) of Oregon State University Professor Jonathan Hurst, Agility Robotics has developed and now manufactures and sells advanced bipedal robots inspired by animal motion. This results in robots that can automatically recover from situations (such as potholes) that woud cause others robots to fall, and to do so with a dramatic savings in power consumption. The company has attracted significant support from DARPA as well as a gap fund investment from ONAMI and SEED round investment by Coal Hill Ventures and the Willamette Angels.
Agility recently closed $8 million in Series A funding "to accelerate product, technology, and business development." Leading the round is Playground Global, founded by Android cocreator and ex-Google Robotics head Andy Rubin, and also joining in is Sony Innovation Fund.
The full Portland Business Journal story is at https://www.bizjournals.com/portland/c/meet-portlands-startup-of-the-year-and-15-small/5001/startup-of-the-year-agility-robotics.html