ONAMI Portfolio Company Defunkify Demonstrates Its Deep Commitment to Sustainability
Tuesday, March 1st, 2022
Committed to sustainability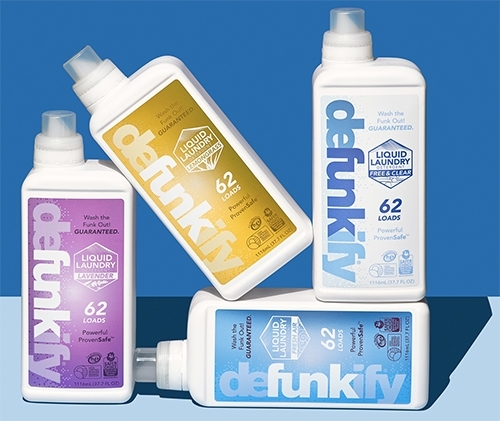 In 2021, Defunkify removed 41,500 lbs. of plastic waste that would have otherwise been burned, sent to landfills, or leaked into the ocean and waterways. Defunkify is addressing the pressing issue of plastic pollution in their industry by funding the recovery of as much nature-bound plastic waste as it uses across its packaging and distribution.
This commitment is part of a wider packaging strategy that includes innovative solutions to reduce plastic waste across their supply chain.
Defunkify contributes a percentage of every product purchase to plastic reduction efforts. Through its partnership with rePurpose Global, Defunkify is not only taking ownership of its plastic footprint, but they are also adding a crucial income stream for waste workers and their families in West Java, Indonesia.
Defunkify's eco-friendly line of cleaning products are all made using low-impact chemicals and formulas, and all company operations are plastic and climate neutral.

Company website: Defunkify.com
Read the full GlobalNewsWire article here.