ONAMI gap fund company Inpria lands 2 more high-flying investors
Tuesday, March 1st, 2016
Early ONAMI gap fund grant recipient, Inpria, lands two more high-flying investors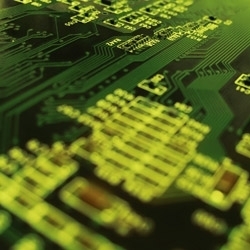 ONAMI gap fund company Inpria lands 2 more high-flying investors
Semiconductor materials company Inpria, one of ONAMI's first gap fund grant recipients, has snagged two new industry investors joining the company's already big name backers. Air Liquide Venture Capital, the investing arm of global industrial gases firm Air Liquide Group, led this latest round and new investor Tokyo Okha Kogya, a photolithography technology company, also participated.
The company's existing backers: Samsung Venture Investment Corp. and Intel Capital were back for further investment as well.
Corvallis-based Inpria isn't talking about how much was invested, and no regulatory paperwork has yet been filed. The company did say this round doubles the company's financing to date.
According to regulatory filings with the Securities and Exchange Commission, the company has raised more than $8 million. The company has also been funded with federal research commercialization dollars, about $1.3 million, from the National Science Foundation's Small Business Innovation Research (SBIR) grant program.
This funding will further develop Inpria's technology for market, said CEO Andrew Grenville.
Inpria develops metal oxide-based material that will allow semiconductor companies to make smaller chips and features. The material serves as a drop-in replacement for current technology, meaning chip makers won't have to change their process to accommodate the new material.
The company's product will be key as chip makers look to further shrink the size of their products while extracting greater performance and cost efficiency. Last summer, Intel acknowledged that the cadence of new products must be expanded from every two years to every 2.5 years as the company deals with the complexities around the physics of smaller and smaller technology.
"One of the biggest challenges has been the lack of new patterning solutions to print smaller and more densely packed transistors and there has been a gap in new patterning technology," Grenville said.
Inpria's photoactive material fills in that gap. Semiconductor manufacturers can coat the material on a wafer and continue to make smaller, more powerful chips, he said.
The company uses extreme ultraviolet lithography in its patterning.
Inpria has 20 employees and will likely bring on more to complete product development and scale manufacturing. The company is on track to have commercial manufacturing on a pilot scale in 2017.
With this latest round, Grenville approached other strategic industry partners, specifically those in the materials ecosystem. Previous investors Intel, Samsung and Applied Ventures, the investing arm of Applied Materials Inc, were all part of the semiconductor manufacturing ecosystem.
Wendell Brooks, president of Intel Capital noted in a written statement that industry relationships and support is a critical component for success.
"Over the past two years, Inpria has demonstrated capability in both materials technology development and commercialization," Brooks said.
Five-year-old Inpria, which is based on 10 years worth of research at Oregon State University, is building itself for the long haul, Grenville said. ONAMI was one of Inpria's first sources of startup funding, granting a gap fund program in 2007.
"We are planning to do what it takes to take it as far as we can," he said. "We are actively working with partners and exploring what to do."
Source: Adapted from Portland Business Journal, March 1, 2016; see also The Oregonian, March 1, 2016.